As part of recognizing the people & families in the communities that we work in, Kenlen Group partnered with Johdee Mineral Processing and Minergy Coal in giving out Christmas presents to over 300 children from Masama Primary School located in a remote village of Medie.

The event, which was scheduled to be covered by the national television broadcasters, Botswana Television was cancelled a day before due to a number of COVID19 cases. This however did not deter the distribution of the gifts at the school which was coordinated by Mr. Danie Visagie, Managing Director of Johdee Minerals Processing Botswana, Kenlen Group's Digital Marketing Team and teachers from the school.

With over 300 excited children present at the event, all went home smiling and feeling recognized by the gesture. " As parents of these kids who never receive anything for christmas other than perhaps a different meal every year, we appreciate what Kenlen, Johdee and Minergy have done for our children." said one of the parent who came to witness the small event at the school.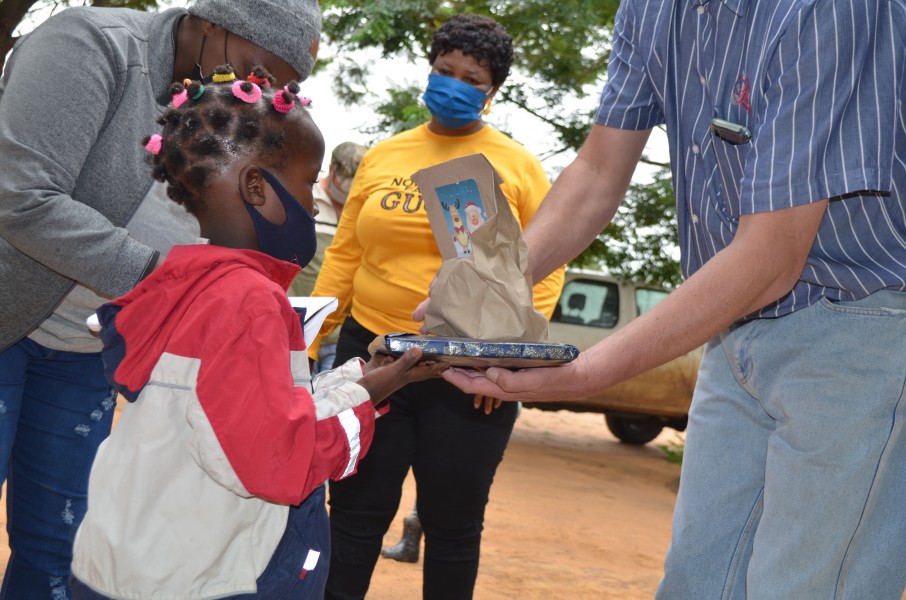 In a telephone conversation with the managing Director of Kenlen group, Mr. Farai Bobo, "We are honoured and excited to be giving back to the community that we are building a relationship with. Their parents and brothers/sisters are part of our workforce at the mine and its important that we show them that we care during this season of love and giving. Our Corporate Social Responsibility team will ensure that we continue to do the same or more in order to play an active role."
Hundreds of children walked away with various Christmas Gifts which comprised of balls, games, toys, reading books and more. A 7 year old standard 3 girl could not leave without sharing her emotions where she expressed how happy and thankful she was to the coordinators for recognizing them this year. "i am going to play games with my brothers during christmas and we are going to have fun", She said


In closing remarks with the teachers and parents, Mr. Visagie thanked all the teachers, parents and partners for coming considering the COVID19 circumstances and appreciated the efforts to made that everything was done following the strict COVID protocols. " We are looking to do more for this community and help it grow and our partners will sit again in 2022 to see what we can do in terms of sports development in partnership with Kickstars Soccer in Gaborone.
Event Gallery